MEDIA CENTER
Webinars
Webinars
The completion of a GatesAir webinar qualifies for ½ SBE re-certification credit, identified under Category I of the Re-certification Schedule for SBE Certifications.

Special Series
GatesAir is proud to present a special schedule of webinars and online events to keep you informed and engaged. This includes new product updates,...
Archive of Past Webinars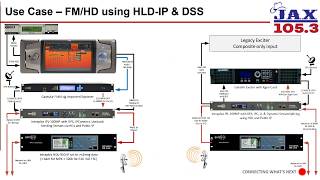 Recorded 4/21/2020
Review of multiple real-world implementations of Intraplex audio encoding systems to resolve complex content transportation challenges. We will cover hardware and software configurations, network...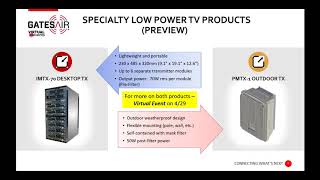 Recorded 4/16/2020
TV Product Manager Martyn Horspool talks about our new and cutting-edge solutions for the unique demands of low-power TV transmission. Learn about compact highly...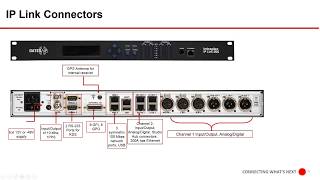 Recorded 4/14/2020
Robust delivery of audio, data & control around the globe just got simpler with the Intraplex range of solutions. Learn about software-based solutions that...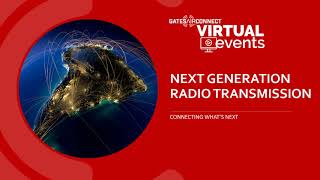 Recorded 4/9/2020
Ted Lantz, VP/GM Radio Products Group, gives a complete review of new GatesAir products and features for delivery of radio content. He looks...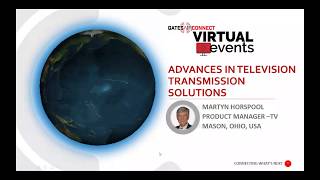 Recorded 4/7/2020
TV Product Manager Martyn Horspool discusses innovative high-efficiency VHF & UHF systems with power ranges from 5 to 150kW. He also introduces our updated,...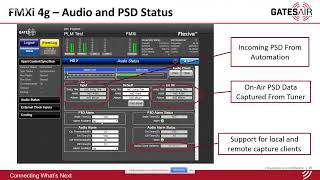 Recorded 7/30/2019
Ready to transition to HD Radio, or to improve your existing digital broadcasting setup? In this webinar and live demonstration, GatesAir's Kevin Haider...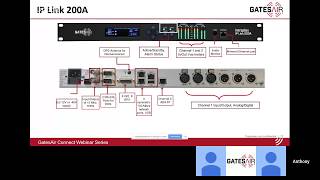 Recorded 6/18/2019
In this webinar and live demonstration, you will learn how today's broadcasters are using the GatesAir Intraplex IP Link with MaxxKonnect for...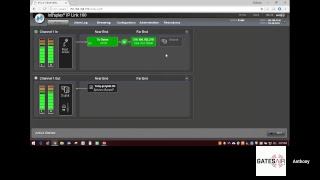 Recorded 8/30/2018
Over the years, GatesAir's award-winning Intraplex IP Link platform of IP audio codecs has become the gold standard for radio STL/TSL...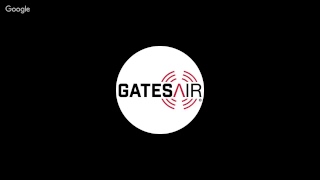 Recorded 8/16/2018
This webinar from GatesAir's Steve Rossiter delivers a crash course on all you need to know about choosing and deploying the right...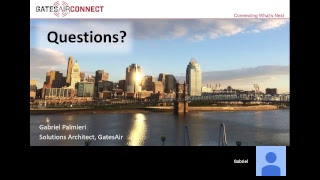 Recorded 5/31/2018
Únase a nosotros mientras Gabriel Palmieri presenta las innovaciones en la facilidad de uso, mantenimiento, modularidad y control remoto de la nueva l...