MEDIA CENTER
Webinars
Webinars
The completion of a GatesAir webinar qualifies for ½ SBE re-certification credit, identified under Category I of the Re-certification Schedule for SBE Certifications.

Special Series
GatesAir is proud to present a special schedule of webinars and online events to keep you informed and engaged. This includes new product updates,...
Archive of Past Webinars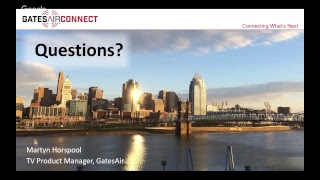 Recorded 5/17/2018
TV Product Manager Martyn Horspool discusses innovations in the ease-of-use, maintenance, modularity, and remote control in GatesAir's newly-updated UHF and VHF over-the-air...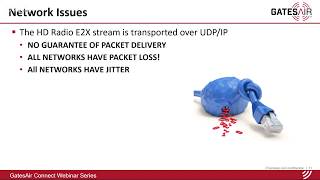 Recorded 3/28/2018
Ted Lantz (Senior Manager, Radio Products Line, GatesAir) discusses some of the causes of HD Radio diversity delay drift and how stations can...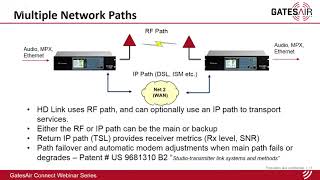 Recorded 3/1/2018
Keyur Parikh (Director of Intraplex Business Unit, GatesAir) discusses microwave studio-to-transmitter link solutions for today's radio transport requirements, featuring the industry's most...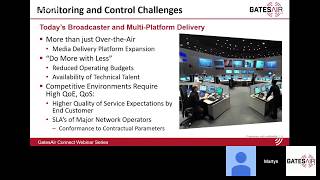 Recorded 2/8/2018
Whether you are a single-station TV broadcaster or a multi-station group or network, you need to know when and why signal transport issues occur,...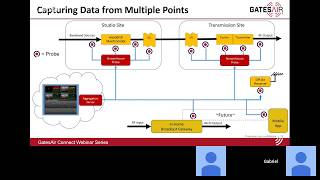 Recorded 2/7/2018
Si usted es un operador de televisión de canal único o una red multicanal, necesita saber cuándo y por...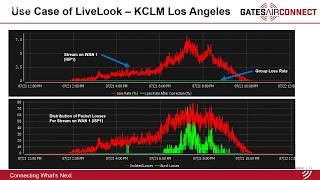 Recorded 1/9/2018
GatesAir's Keyur Parikh (Director of Intraplex Business Unit) delivers in-depth presentation detailing the benefits and features of our intelligent STL-over-IP monitoring and analytics...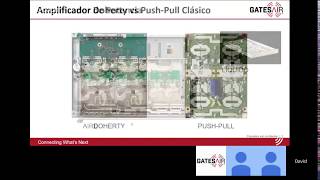 Recorded 3/15/2017
Durante este webinar se explicaran los detalles del esquema Doherty de transmision, por que no puede usarse en TV analoga, la diferencia entre Doherty...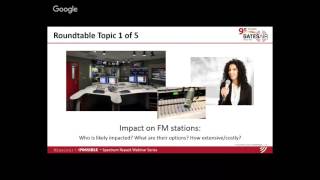 Repack Roundtable
Mission: POSSIBLE Repack Webinar Series - 3 of 3
Recorded 3/2/2017
Top experts discuss the hottest topics/concerns about the repack in a group session, including its effects on FM stations, small market station preparations,...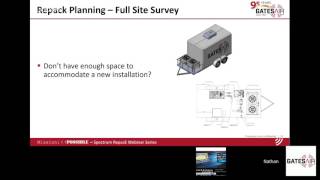 Recorded 3/1/2017
A discussion about post-auction preparation, channel assignments, site surveys, reimbursement, auxiliary transmitters, and more. Presented by: Steve Rossiter, TV Systems Applications Engineer •&nbsp...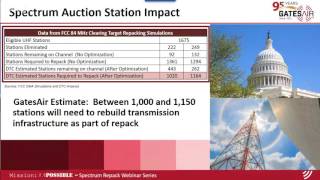 Repack in Review
Mission: POSSIBLE Repack Webinar Series - 1 of 3
Recorded 2/28/2017
Important highlights about the FCC incentive auction, its ramifications and expectations for broadcasters, and how to prepare for next-gen TV. Presented by Martyn Horspool,...