MEDIA CENTER
Webinars
Webinars
The completion of a GatesAir webinar qualifies for ½ SBE re-certification credit, identified under Category I of the Re-certification Schedule for SBE Certifications.

Special Series
GatesAir is proud to present a special schedule of webinars and online events to keep you informed and engaged. This includes new product updates,...
Archive of Past Webinars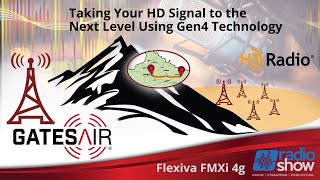 Recorded 10/7/2020
In this excerpt from our 2020 Radio Show webinar, GatesAir's Kevin Haider (PLM Manager, Radio Products) gives a brief walkthrough of the Flexiva FMXi ...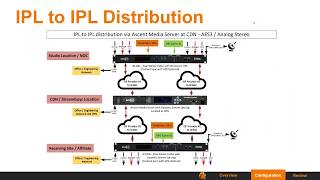 Recorded 6/11/2020
Interested in enhancing digital monetization and recording capabilities in your streaming workflows? Get an overview of the new Intraplex contact closure to metadata feature,...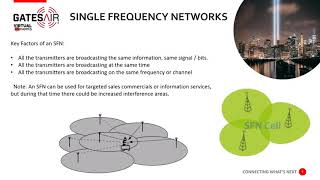 Recorded 5/14/2020
Digital TV networks offer broadcasters more options to create total market coverage using a wide range of tools from on-channel gap fillers to multi-frequency...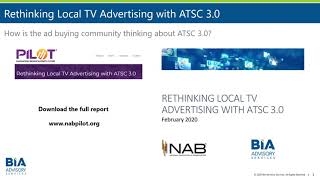 Recorded 5/12/2020
Rick Ducey, Managing Director, BIA Advisory Services, will speak to broadcast business models being considered for ATSC 3.0 and the kinds of expectations agencies and...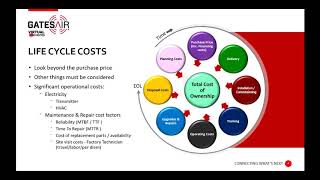 Recorded 5/7/2020
High-efficiency transmitters are the cornerstone of low TCO, though many other factors are equally important. TV Product Manager Martyn Horspool looks at all the...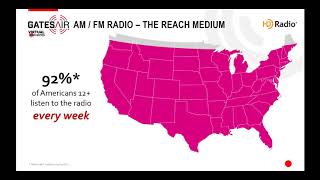 Recorded 5/5/2020
Digital radio offers a wide range of services beyond simple audio delivery. We will look at the most popular standards available today, status of...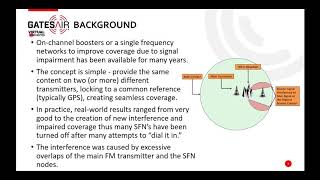 Recorded 4/30/2020
FM broadcasters around the world have long been able to license FM boosters or Single Frequency Networks (SFN) to augment the coverage of their...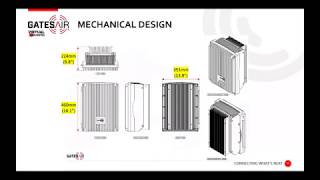 Recorded 4/29/2020
The broadcast transmitter site has remained basically the same over the course of history. Based on real world experience GatesAir has redefined how modern...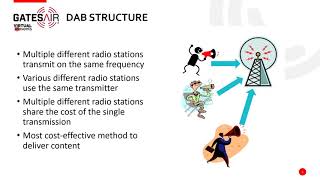 Recorded 4/28/2020
Ted Lantz, VP/GM Radio Products Group, examines the advances in compact, cost-effective DAB transmission solutions ideal for deploying across diverse geographies. New compact...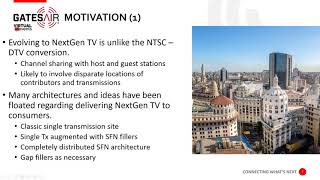 Recorded 4/23/2020
NextGen TV (ATSC 3.0) brings a cost-effective, one-to-many IP distribution platform capable of delivering a wide array of content and rich media service. We will...